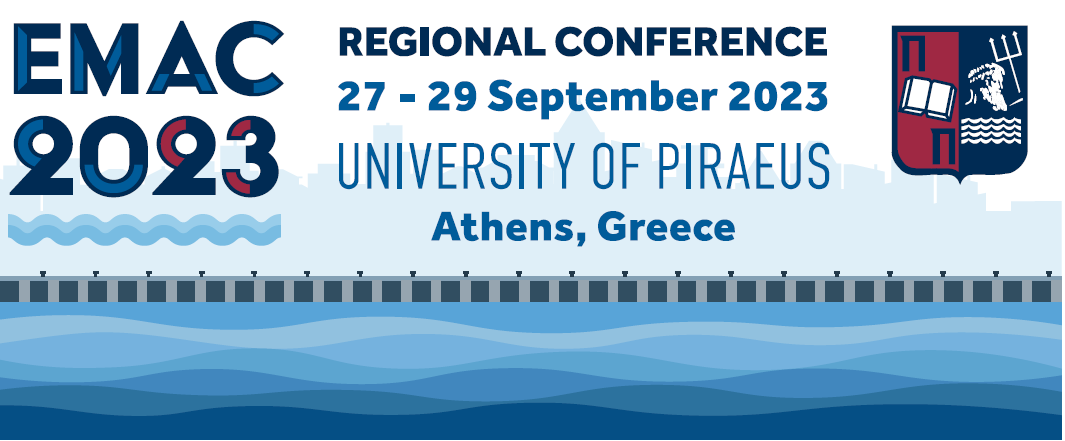 Piraeus (Πειραιάς) is the port of the city of Athens in the Attica region of Greece. It is located in the Athens Riviera, eight kilometers southwest of Athens' city center, along the east coast of the Saronic Gulf.
Piraeus is the 5th largest passenger port in Europe and the busiest container port in the Eastern Mediterranean. It is the main link between the mainland and the Aegean islands and Crete, while also being the main sea gate of the European Union at its southeastern edge. Piraeus is also an international center of transit trade.
The University of Piraeus is one of the oldest universities in Greece and includes the country's second-oldest school. The University of Piraeus was founded as a "School of Industrial Studies" in 1938 by the Association of Industrialists and Craftsmen. In 1958, it was renamed to Graduate School of Industrial studies of Piraeus. Since 1989, the school operates as a public University with the name University of Piraeus.
The theme of the Conference is "Marketing beyond the limits of Certainty: Distinguishing Twilight from Dawn".
We are witnessing an increased consensus among both scholars and citizens that we are all passing through rising tides of uncertainty. The Global pandemic, the destruction of the environment, the shrinking of US power and the birth of a new Chinese global empire, the disaffection with democracy that many observe, are all doomsayers' delights. Marketing scholars are for long aware that we are gripped by VUCA (volatility, uncertainty, complexity and ambiguity) but resist the notion that the future will bring only threats rather than new opportunities to live well.
The conference aspires to address the challenges of applying marketing in these times and to introduce our scientific domain as an antidote to pessimism. Marketing has always been the window of the firms to the real world and as such, a major opening to rationality, reality and re-imagination. We envision marketing as a force behind the expansion of our horizons. But as all social science disciplines, when faced with the darkness of uncertainty, marketing is forced to re-examine its fundamental doctrines if it aspires to provide meaningful prescriptions for marketing and corporate strategy amidst today's geopolitical tsunami. At the age of Uncertainty, as the centennial issue of Foreign Affairs claims, our business, technological and philosophical status quo is a precarious predicament from which economies need to escape. It is our duty to seek even the slightest glimpse of light and to expand it to a bright and sunny path, always following the ancient Greek notion of moderation (Metron).
Key dates
Paper submission deadline 25 April 2023 16.00 CET
Notification of acceptance mid - June 2023
Registration deadline 16 September 2023
EMAC 2023 Regional 27-29 September